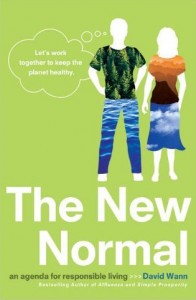 The New Normal predicts that in the emerging era, production and consumption will no longer define civilization – cultural richness, efficiency, cooperation, expression, ecological design, and biological restoration will.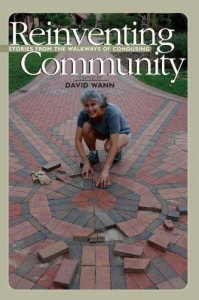 Reinventing Community
A collection of first hand experiences from inside cohousing's unique neighborhoods, offering a glimpse at the personalities and dynamics that make them work. The first "report from the field" about how cohousing is working, written and photographed by people who live there.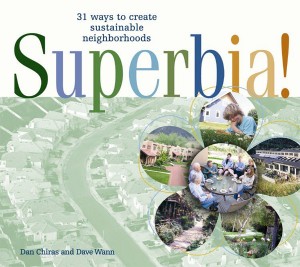 Superbia!
There are many great examples of NEW neighborhoods that are sustainable right from the start, but how can we make EXISTING neighborhoods more sustainable?
Biologic

Deep Design

Less Is More (Contributor)

Take Back Your Time (Contributor)

Log Rhythms
Selected Articles and Essays (from a total of over 200)
"Sustainable Simplicity," Mother Earth News

Eight Great Places You May Not Have Heard Of,

"A Tool Kit for Dry Times," Denver Post

"The Future on Your Street," Denver Post

"Waste Makes Haste," Denver Post

"A Four-Season Cold Frame," Organic Gardening

"A Recipe For Saving the World – One Bagel at a Time," Cohousing Journal

"Five Ways to Stop Junk Marketing," Denver Post

"Reducing the Flow of Junk Information," Denver Post

Real Survivors Get By Without Television," Denver Post

"Disposable Income Needs Rechanneling," Denver Post,

"9/11 Raises Questions on Meaning of Security," Denver Post
"Toward a Holiday Rich in Experience," Denver Post

"Test Tells Whether You Have Affluenza,"

"Organic Farmers Forge Links With Consumers,"

"Right Stuff Becomes Evident on Vacation," Denver Post

"Climb to Economic Peaks Induces Vertigo," Denver Post

"Investing in a Healthy Economy," Denver Post

"Little Things Add Up in Saving Energy," Denver Post

"Affluenza: Too Much Stuff," Denver Post, 10/21/01

"A Solitude of Community," Denver Post, 10/22/01

"Out of Mind," Denver Post, 10/23/01

"Civic Involvement in Need of Re-energizing," Denver Post, 10/24/01

Summer 2000 through summer 2002, monthly articles on gardening for Colorado Country Life Magazine, Denver, CO

"Our Town: Identifying the Cornerstones of Great Communities," Denver Post, 7/4/99

"Negotiating the Future by Design," Whole Earth Review, Winter 1995

"Right Here, Right Now," Environmental Action, Jan/Feb 1990

"Technologies That Fit Like Gloves," Buzzworm, Nov/Dec, 1990

"A Burning Issue," The Bureaucrat, Spring 1990

"Biologic, Designing Products With Nature in Mind," Environmental Action Nov/Dec, 1988

"A National Challenge that Keeps Building Up," The Christian Science Monitor, August 9, 1989

"Paper or Plastic, a Tough Choice," Rocky Mountain News, 10/13/89

"Environmental Crime Doesn't Pay," Rocky Mountain News, 6/89

"Hungry Bugs Might Be an Answer," Waste Age, October 1986

"Wheat vs. Ducks," Denver Post, July, 1986

"Science, Corporations and the Common Man," Bloomsbury Review, October, 1985